When it comes to modern UI design, there are a few key elements that are essential in order to create a clean and effective design. One of these elements is icons. Icons are a great way to add visual interest to your design while keeping things clean and organized. As a result of the increasing popularity of modern UI design, there is a growing demand for high-quality free icon packs that can be used in various web and WordPress projects. However, with so many free icon packs available online, it can be not easy to know which ones are the best.
In this blog post, we will explore some of the best free icon packs that you can use for UI design. Whether you're working on a web design project, a WordPress site, or something else entirely, these free icon packs will help you create a modern and effective design. We will round up the best free icon packs for UI design so that you can easily find the perfect icon set for your next project. From cute and cartoonish icons to modern and minimalistic sets, there is sure to be an icon pack that suits your needs.
1. Icons 8
icons8.com/icons — 14,000+ free icons
You can choose icons from 32+ styles and easily mix them into one design. Icons8 app allows you to recolor icons in seconds, add overlays, create icon fonts, and more. Icons8 App resides in the status bar and allows to search by tags, drag to Xcode, Photoshop Sketch.
1,121,800 Free icons that match each other. Icons 8 contains large icon packs of over 10k icons, so you can find visually consistent icons for all your designs.
2. Iconscout
iconscout.com/unicons — 1,100+ free icons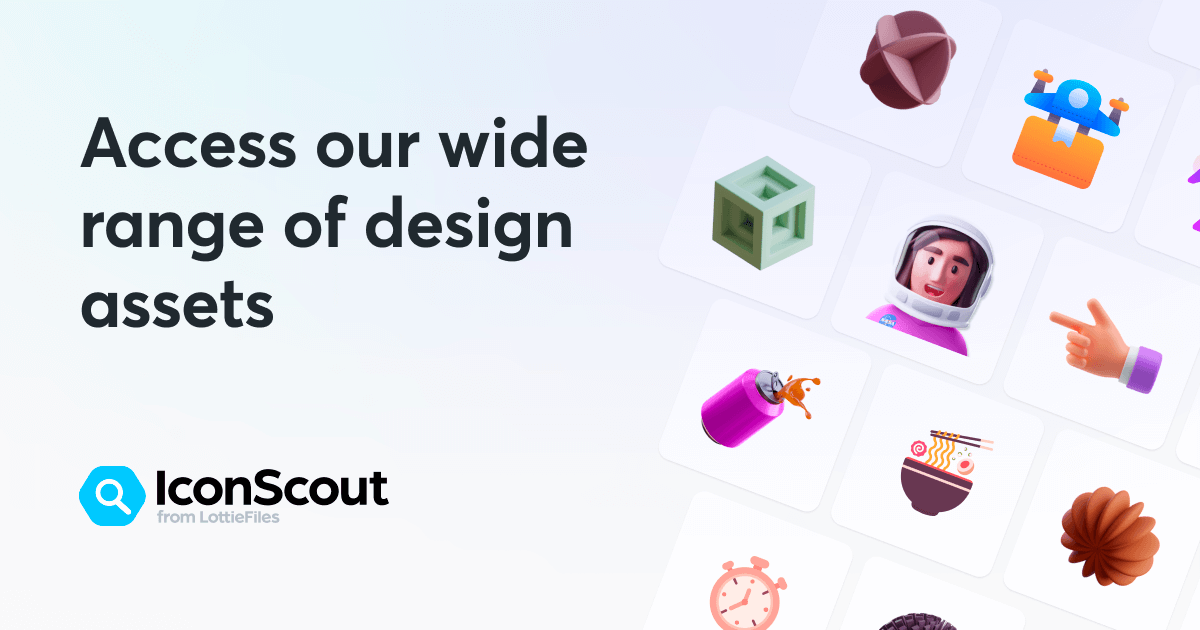 Over 4.7 Million+ Design Assets. Curated SVGs, Vector Icons, Illustrations, 3D graphics, and Lottie Animations. Curated SVGs, Vector Icons, Illustrations, 3D graphics, and Lottie Animations. Over 6000+ new assets are added every day.
IconScout does not charge for a commercial license. Download various free icon styles – colored outline, doodle, dual tone, flat, glyph, gradient, isometric, line, or sticker. Get these royalty-free icons for both personal and commercial use. Available in SVG, PNG, EPS, ICO, ICNS, AI, or PDF file formats.
3. Heroicons
heroicons.com — 230+ free icons
4. CSS.GG
css.gg — 250+ free icons
700 Precise and Detailed UI Icons — provided with a well-organized Figma components library. Minimalistic Icon library Designed by code. Customizable & Retina-Ready icons entirely built-in CSS.
Pure CSS icons library, Customizable & Retina-Ready built 100% in pure CSS, SVG, SVG Sprite, styled components, Figma and Adobe XD.
Easy integration: Embed, Rest API, and much more.
5. IonIcons
ionic.io/ionicons — 700+ free icons
Premium-designed icons for use in web, iOS, Android, and desktop apps. Support for SVG and web font. Completely open source, MIT licensed, and built by Ionic. Find the perfect icon for your project using the popular vector icons tools ionicons
6. Remix Icon
remixicon.com — 2,271 free icons
Remix Icon is a set of open-source neutral-style system symbols for designers and developers. Unlike a patchwork icon library, 2200+ icons are all elaborately crafted so that they are born with the gene of readability, consistency, and perfect pixels. Each icon was designed in "Outlined" and "Filled" styles based on a 24×24 grid. Of course, all the icons are free for both personal and commercial use.
7. Eva Icons
akveo.github.io/eva-icons/ — 2,271 free icons
Eva Icons is a pack of more than 480 beautifully crafted Open Source icons for common actions and items. Download our set on the desktop to use them in your digital products for Web, iOS, and Android. Compatible with Eva Design System.
No need to spend thousands of hours on implementation, testing, and maintenance. Eva is supported by well-known Angular and React Native UI component libraries. More to come.
8. The Noun Project
thenounproject.com/icons — 3 million free icons
Noun Project features the most diverse collection of icons and stock photos ever. Download SVG and PNG. Browse over 3 million art-quality icons and photos. Noun Project features the most diverse collection of icons ever.
You'll find anything you can think of here — app icons, website icons, social media icons, and even illustrations. Launched in 2011, this site is updated daily with icons created by thousands of designers and developers around the world.
9. Bootstrap Icons
thenounproject.com/icons — 1,600+ free icons
Bootstrap Icons. A high-quality, open-source free icon library with over 1,600 icons. Include them any way you like—SVGs, SVG sprite, or web fonts. Huge collection of responsive icons for Bootstrap 5. A library of well-organized and easy-to-use icons that allow you to visualize anything.
10. Majesticons
www.majesticons.com — 720 free icons
Majestic-looking iconset with 720 free MIT License icons in two styles. Carefully crafted with and for Figma. Change stroke width, corner radius, and colors easily. Credits go to Gerrit Halfmann.
A high-quality SVG iconset that you can use for your web projects, your application, or print to hang on your wall!
Missing any free icons?
There are literally dozens of new, free icon packs released online every single month. At a quick glance, it may be hard to determine which ones are actually worth downloading and using in your own projects. That's why we've gone ahead and reviewed hundreds of these icon packs to pick out only the highest-quality examples. We regularly update this post with any new icon packs that make the cut, so be sure to check back often!
If you're releasing a free icon packs of your own and would like to be included on this list, please let us know! We'd love to check it out.
---
Check out our plans or contact us to find the plan that's right for you.